This is a great article on the Fracking Denier – in – Chief Aubrey McClendon.  
(Aubrey ? Wasn't Steve Allen married to Aubrey Meadows ? ) 
Denial is a way of life for frackers, a business ploy, and something their lawyers and PR flaks tell them to do. 
The reason why they deny everything is something any Mob Boss would understand:  They're crooks 
If you are doing something you should not be doing – you deny it until you get caught
Every 4 year old with a larcenous streak has figured that out. . . .
So that is the fracking plan : deny, deny, deny for as long as you can for as much as you can. 
The denials do not enhance their credibility. Which causes problems in court . . .
And in elections
President, Hudson Riverkeeper
 Gas Industry Spin Can't Cover Up Air, Water Problems Caused by Fracking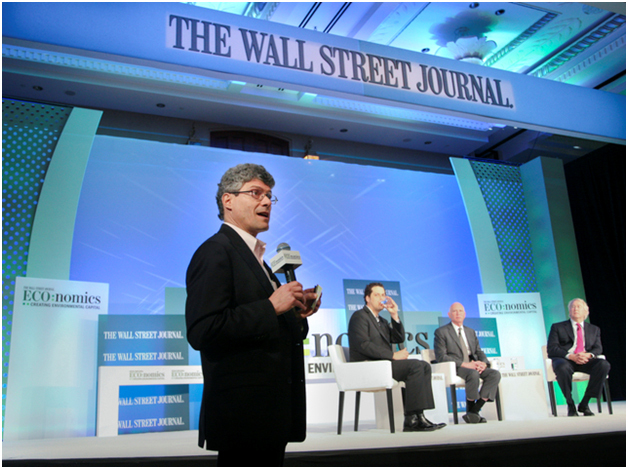 It's like some in the gas industry are living in a different universe from the rest of us, when it comes to the risks from shale gas extraction via fracking. Call it the "Spin Zone."
At a Wall Street Journal conference last week, Chesapeake Energy CEO Aubrey McClendon told attendees he's unaware of any problems resulting from the thousands of fracking wells drilled in Fort Worth, Texas in recent years. McClendon peevishly referred to the fracking-related air pollution concerns I raised at the conference as "environmental nonsense." Well, read on. Then decide who's talking "nonsense":
Up north in the Mountain States, the problem is just as serious:
Finally, let's not forget the 2011 Duke University study proving that drinking water wells near fracking sites have 17 times more methane than wells not located near fracking, and that this extra methane has a chemical fingerprint which shows it's coming from deep drilling. Fracking operations have generated billions of gallons of radiation-laced toxic wastewater that weren't managed properly and fracking has forced families to abandon their homes after they were poisoned by dangerous levels of arsenic, benzene and toluene.
Most drillers remain in deep denial, routinely choosing to circle the wagons rather than acknowledge environmental and public health problems. As one Wall Street Journal conference blogger pointedly observed, after I suggested that the gas companies deny problems and demonize critics, McClendon's next move was, well, to deny and demonize. To be fair, other pro-fracking conference panelists like former Pennsylvania Gov. Ed Rendell were somewhat more critical of the industry, arguing that the gas companies must accept blame for rushing fracking and relying on "cowboy" drillers.  
In the end, conference attendees weren't buying the drillers' "don't worry, just keep buying more of our gas" message. After my and McClendon's mini-debate, an astonishing 49 percent of this business-friendly audience said that we need federal regulation of the gas industry. Only 7 percent thought the answer to our problems lies with self-regulation by the frackers.
Fracking and its impact on public health, in particular our children's health, is a serious issue that calls for swift action — action that the gas industry repeatedly tries to block. In New York, for example, the industry recently helped kill a legislative proposal for a public health impact assessment which hundreds of medical professionals had joined community activists and environmentalists in supporting.
Let the gas companies continue to deny fracking's proven link to air and water pollution. The public isn't buying their spin. They know where the "nonsense" is coming from.